Sometimes when you're traveling you experience the oddest moments that just stay with you – for us one such moment was waking up on safari in the Masai Mara to the dulcet tones of Kenny Rogers. First up "You don't have to fight to be a man…" followed immediately by "You got to know when to hold em, know when to fold em…". Seems Kenny Rogers has made his way to every nook and cranny of the globe.
It was our fourth morning in the park and as usual the day dawned bright and so very early.
A quick cup of tea and we were on our way for an early pre breakfast game drive. We spotted a pride of lions early – we had seen this same pride pretty much daily from the time we first arrived at the Masai Mara. This time we had them to ourselves, so we stayed and watched for a while.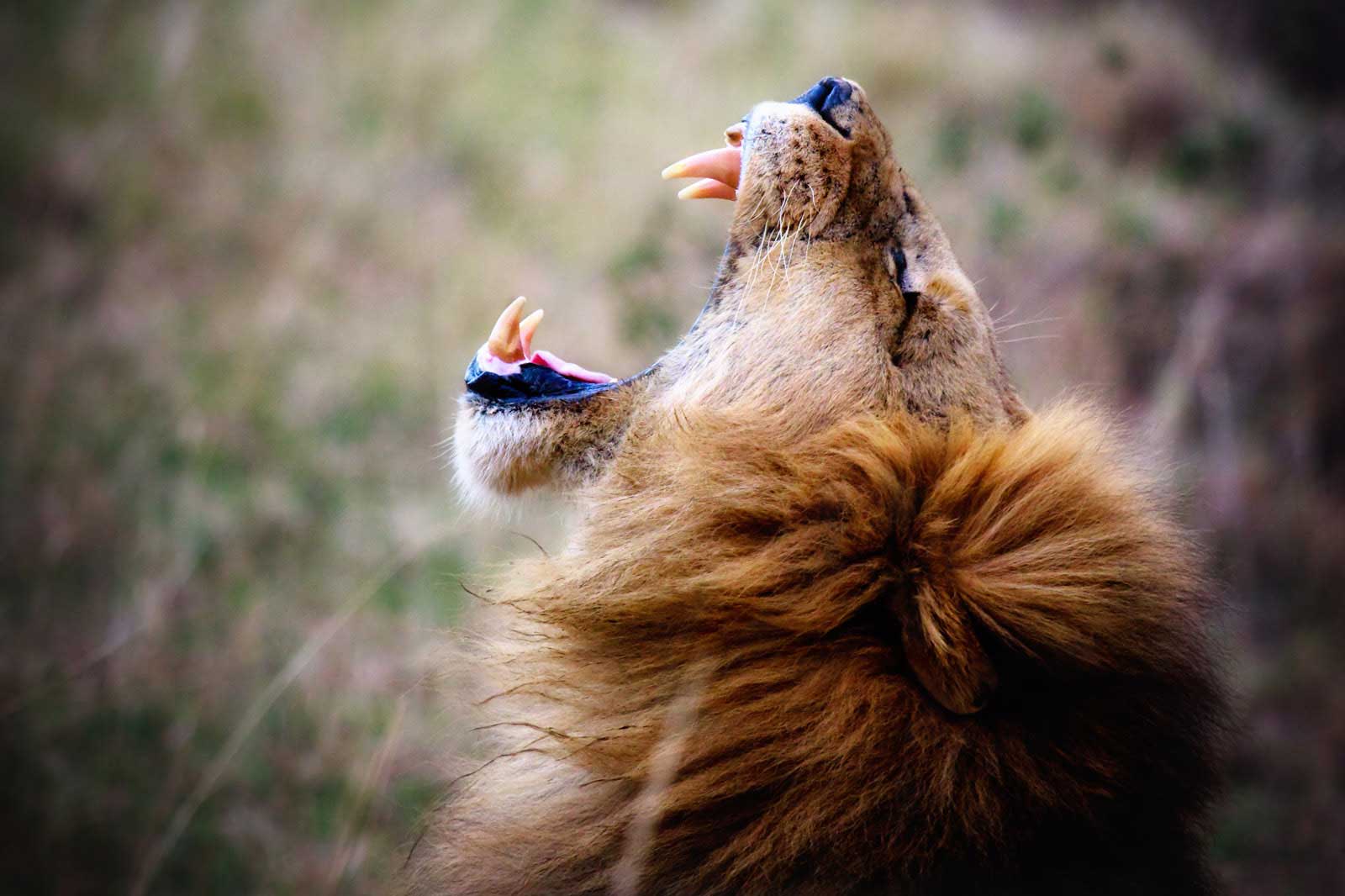 The pride wasn't doing much (after four days on safari, it takes a lot to be impressed), so we moved on and drove around for some time. This is one of the challenges on safari, you can drive for ages – sometimes hours – without seeing a thing but then when you do spot something, it's amazing. There is something quite magical about seeing wildlife in the wild.
On this trip, the safari Gods were smiling on us as we came across another pride of lions – this time 12 lions, including two babies, two males, a few lionesses and some older babies. The young ones were eating a zebra their parents had obviously just taken down. It is rare to have animals to yourself on safari and we were the only van around so we stayed and watched the pride for ages.
The young ones were very playful, jumping on the male lion's back, playing in the grass, one grabbed a piece of meat and ran off, continually outrunning its older, bigger brothers and sisters. It was quite a sight watching it being chased by the larger lions who tried to steal his meat, and seeing him get away each time.
At one point, when big brother got too close, he lay flat across it – no one was getting hold of his treasure not matter how big they were.
A male and female were courting and mated often while we were there – seems there is a lot of love in the African wilderness.
The second male decided it was time for him to eat and roared to get the other lions out of the way, that set off all the other lions roaring – it was quite a sound (I had to ask Jackson – our driver – whether that was our cue to leave, but he said no, they were just all letting each other know they were on heat.).
It's an eerie feeling being in the African jungle listening to lions roaring all around you. We were protected by the van, but there were just three of us, and so many more of them, I felt completely vulnerable, even though logically I knew they couldn't get inside the van.
After what seemed like hours, more tourist vans joined us. Pretty soon the courting lions – a massive male and his equally large lioness – came and sat right next to our van. We could just about reach out and run our fingers through the lions' mane and had we reversed, we would have run over the lioness's tale
It was amazing, but made photographing them a little difficult. One of the babies soon joined them, so we had a full family portrait right next to the van.
It was indeed a very successful morning of lion watching. On our way back to the campsite we passed two cheetah, but as they were way off in the distance, and we had seen and photographed so many cheetah previously we pushed on and headed back for camp.
It wasn't quite lunchtime when we arrived 'home' so we headed off to visit a Masai village and walk up the nearby mountains with a Masai warrior. The Masai – Sami, had asked us on our first day if we wanted to visit his village, we did so we tentatively arranged it for the next day, but then we were out all day, we put it off three days but finally got to do it on our last full day.
First we walked up the mountain so Sami and his friend Raphael could point out Masai herbs and medicines to us. They took us to a place, high up the mountain, where male youth apparently spend three months on their own as a kind of initiation before returning to their village a man.
From the top of the mountain we had amazing views across the Masai Mara and down to the main town below; it was market day so the town was awash with the distinct red of the blankets worn by the Masai warriors .
The walk took a little over an hour and was a good lead in to our next stop – Sami and Raphael's village. It is truly an amazing experience visiting people from a different culture in their own homes, seeing how they live and what life is like for those not born into western society. I always find it such a privilege – and yes, it satisfies my natural curiosity.
We were invited inside the homes  – so dark and small it's amazing they can live in them. The huts are made from cow dung, supported by thick branches. A small, open window provides light during the day, and fresh air.
Of course the men danced for us, followed by the women, then they showed us how they make fire.
The village was really interesting and our hosts Raphael and Sami were fantastic at letting us know how they live, what they do, how the village operates. There were 120 Masai living in this village and the men can have up to 10 wives, apparently they move every nine years as termites get into the huts and destroy them. However they don't move far as there is a school and town close by.
When we had finished watching the Masai dancing and seen inside their homes we were invited to visit the obligatory small market of homemade wares for tourists – all two of us! Of course, you can't walk away without buying at least one bracelet,  so I was mobbed by the different stall holders while I picked my favourite. We settled on a price – 200 shilling and the deal was done.
On the walk back to our campsite we passed the local school, which was closed for holidays, so we stopped in and had a look around. The school was very basic, but neat and clean.  About 500 students from the various Masai villages in the area attend the school from grade 1 to grade 8. There are about 50 villages, just in this area.
After a quick lunch we were off again for our final full safari in the Mara.
We soon got word that there had been a leopard sighting that afternoon about 2pm, so we took off for the area: apparently the leopard had dragged a zebra up a tree! The leopard was gone, but the zebra was still there.
We headed over to the tree in the hope that the leopard may return and to see the zebra up a tree! When we got there the leopard was nowhere in sight so we photographed the zebra, then moved onto some lions, which were nearby.
Jackson soon got another call to say the leopard was back (it pays to have a driver who is well liked and well connected!), fortunately we were just around the corner so we headed back to the tree and found the leopard sitting at the bottom (the zebra still up the tree!). We were further away this time, but there were far fewer vans jostling for position.
We watched and waited as this magnificent creature jumped up into the tree, stretched, turned and sprawled out in the branches where he remained the rest of the time we watched him. A very satisfying end to our game viewing in the Masai Mara – we started and finished with a leopard! But boy are they elusive!
The Masai Mara had certainly lived up to its reputation; over our five days in the park we had seen everything we had hoped for and much much more.
Fast facts
We stayed at Mara Manyatta. It was cheap and well located, and very very basic.
We stayed for five days.
Was it long enough? Five days is a long time, probably too long for most people, but it gave us a chance to really sit and watch and study the animals. We saw the most amazing things and really experienced the wildlife. We really got to immerse ourselves in the moment.
Highlights: There is nothing quite like hearing the roar of a lion in the wild, being surrounded by the lions and spotting the leopard. Oh and being welcomed into the homes of the Masai.
Join us on Facebook, Twitter and Instagram for more travel chatter.